The ASME code was developed to keep the public safe by guiding the designs, materials, methods and procedures of those in the fabrication and construction industry. And Appendix 47 was added to ensure pressure vessels are designed by qualified individuals. While changes are made to the codebook every other year, it can be challenging to keep up with the latest revisions, deletions and additions in the ASME standards.
Pressure Vessel Design Software for ASME Compliance
Since it's nearly impossible to have all the codes memorized and executed flawlessly on every project, software developers have created programs for pressure equipment engineers and managers to help with ASME code compliance and welder management. In the pressure equipment fabrication, design and welding industry, you can easily find software to help with a number of codes for pressure vessel and piping design, procedure, documentation and craftworker management. Here are a few we offer:
And while these software solutions can implement many of the rigorous code compliance measures for you, learning how to use the software itself can seem as much of a daunting task as memorizing the codebook.
In fact, one of the most common reasons vessel shops choose to avoid using purpose-built ASME code-based software is that they are intimidated by the prospect of having to learn a new program despite all its obvious benefits over error-prone manual processes (or even using Excel).
Why can't learning how to use purpose-built pressure vessel and piping design software be as simple as watching videos created by the software vendors that are also experts in code and industry practice? With online software training, it can be that simple!
Online Welding and Design Software Training
OK, so online software training is available, but who has the flexibility in their schedule to carve out a week for a crash course on using a new design or welding program? Not only that, but what about when the class is finished? Wouldn't it be convenient to have easy access to any part of your software training at any time?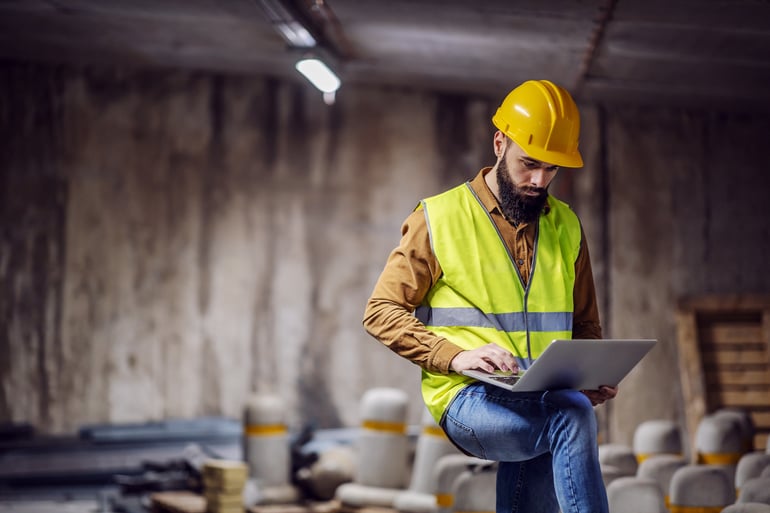 At CEI, we realized it wasn't enough to simply make great welding and design software that could handle much of the vigor of ASME code compliance by itself. Welders, designers and those responsible for the design of pressure equipment models and components need more than a quick onboarding session to learn how to use their pressure vessel and piping design software. We also realized that it wasn't enough to offer quarterly training sessions that forced our users to disrupt their already busy work schedule and sit down at a desk for hours at a time to receive training.
Welding and design software for ASME code compliance should be about convenience, and so should learning how to use it.
That's why we developed the ThinkTank Academy.
Appendix 47 Compliance: Become Certified in Pressure Vessel Design and Welding Software
The ThinkTank Academy is CEI's very own online learning system for users of ProWrite, DesignCalcs, Finglow and our standalone finite element analysis solution NozzlePRO from PRG.
It provides subscribers with courses that include on-demand video training from our top, certified engineers, online resources and certifications they can access on their own time and at their own pace. Not only that, subscribers have access to both the curriculum experts AND software designers should they have further questions or need additional support.
While virtually anyone can subscribe to our courses, the ThinkTank Academy is specifically designed with foremen, Certified Welding Inspectors (CWIs), Quality Assurance (QA) and Quality Control (QC) managers, welding engineers, designers, PEs and FEA engineers in mind.
So, if you've been hesitant about switching to purpose-built ASME code-based software for your pressure vessel and piping designs and welder management due to concerns that you and your team will struggle to learn how to use it, wait no more. Let us help you become certified in the very software that makes welding and designing for ASME code compliance quick and easy.
Or, if you're currently using an ASME software solution, but feel like you're not getting the most out of it, consider using a CEI product in conjunction with training from the ThinkTank Academy.
Becoming certified in ASME code compliance with purpose-built software has never been easier or more convenient than ever. Enroll in classes today!