CEI started like so many tech companies in our founder's basement in the 1980s with a personal need. Our founder needed software to make himself more efficient in producing Pressure Vessel Designs that would be ASME Section 8 code compliant. In time he realized others had that same need and CEI was born.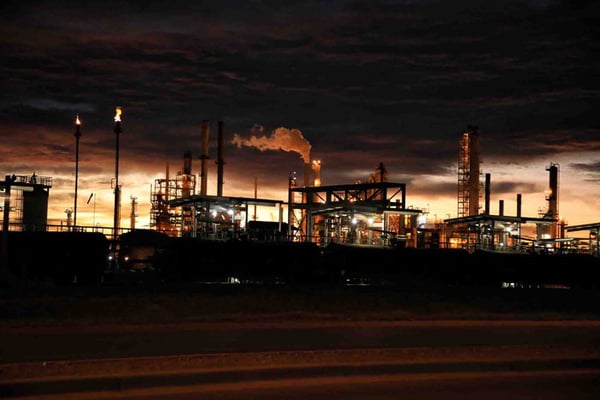 Without the internet as we know it today, just getting the word out was a struggle but over the decades that seed grew from a singular solution to many products and services. From small companies in the Midwest and Texas up thru Fortune 500 Enterprises around the globe. We have great partners like Walt Sperko that we've worked with along the way.
Technology Evolution and Innovation
Realizing that by providing a solution to address Welding Procedure Management to ASME Code Section 9, would mean that CEI was the first company to offer solutions addressing the needs to comply with both ASME section 8 and ASME section 9.
From DOS to windows right up to today's cloud solutions we grew with our customer partners, making it easy for them to know for certain that they are always code compliant when using our PVPT design software solutions.
With new integration options, we can now link welders and welding documents directly to any backend system you have deployed and provide real-time document access, welder qualification and expiration information via PC, Mac, smartphone, or tablet (iOS and Android).
On the pressure vessel side, our 2018 releases contain some of the most exciting vessel changes the industry has ever seen, as deep integrations become possible allowing a level of data access not before possible from any solution!
Now just over a year after our founder's retirement and the anniversary of CEI joining the Vela Software group, we've seen continued innovations with our ASME Section 8 Division 2 capabilities and partnerships with Industry stalwarts like the Paulin Research Group and technical document management specialists ProArc.
Global Reach & Market Depth
It's a time of reflection here at CEI so I think back to my first days here as a Customer Service Technician. My time began about halfway through CEI's current 30-year journey, some 15 years ago. I've seen CEI grow from a few hundred companies to more than 1,000 companies with thousands of users, and hundreds of thousands of tracked welders, vessel designs and documents across 3 functional areas (Pressure Vessel Design, Welding Procedure Management, and Data Reports).
CEI products are deployed in dozens of countries and well in excess of 200 unique industry segments such as:
Oil & Gas Production

Refining and transmission (upstream, midstream, and downstream)

Boiler Shops

Structural Steel & Metal Fabrication (including carbon steel, stainless steel, aluminum, exotics, and sheet steel)

Power Generation (Coal, Gas, Nuclear, Geothermal, Wind, Solar and Tidal)

Plumbing and Brazing

HVAC

Engineering Consulting

Industrial Buildings & Warehouses

Mining (open pit and sub-surface)

Aerospace

Test Labs

Pharmaceuticals

Agribusiness (Farming/Food Production, Service, and Transportation)

Sewer & Utility

Valve & Piping Fabrication

Electrical

Transportation (Cars, Trucks, Ships; Rail, & Bridges)

Turbines

Conveyor Equipment

Paper and Pulp Milling

Steel Mills

Educational Facilities
As always, our focus is on regularly attending ASME code meetings and keeping abreast of the industry we serve, so we can provide easy to use and integrated solutions that make your job easier and faster. Whether you're creating and rerating pressure vessel designs or making sure your welders are not expired and you have the right Welding Procedure Specification for the job, CEI is there to help with local or hosted solutions.
Please use the contact us form to let us know what topics we can cover in future blogs and webinars to provide even more support to the industry we care so much about.
We were first to address both Section 8 and Section 9 with our DesignCalcs and ProWrite solutions. It's been quite a ride so we all here at CEI want thank our customers and I personally look forward to the next 15!
Below is a recording of our live webinar that covers specific areas that provide cost-effective increases in welding process efficiency and ensure the uniform application of generally accepted safe welding practices in the manufacture and fabrication of boilers & pressure vessels.