As a pressure vessel designer, there's a lot riding on you. In order to ensure everyone's safety, you need an efficient, reliable way to maintain ASME pressure vessel code compliance with ASME Section VIII and multiple other codes, including wind and seismic compliance.
In this blog, we'll discuss why the right pressure vessel design software is crucial to the success of your team, as well as the top four benefits to look for in your software solution.
Why Pressure Vessel Design Software is Crucial to your Success
As the pressure vessel industry continues to embrace the digital era, it brings increased opportunities for companies to use modern software solutions to ensure ASME pressure vessel code compliance, decrease manpower costs, improve productivity, and increase data accuracy.
Companies that employ high-performing pressure vessel design software are able to reduce redundant data entry, automatically see design equations, and can quickly look up common information, like material properties or common dimensions.
Clearly, the right software solution is crucial to your success. When you migrate out of inefficient software, like Excel spreadsheets, and into premiere pressure vessel design software, it helps you avoid wasting time, resources, and materials and experience greater success.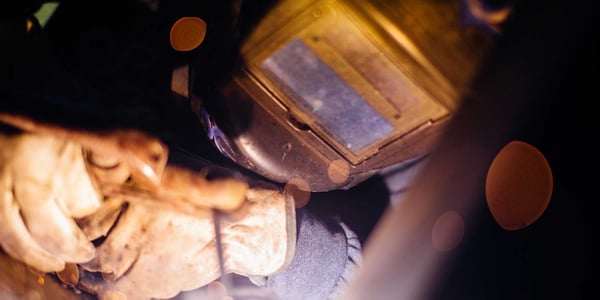 4 Benefits of Using Pressure Vessel Design Software
While it's easy to see why employing the right pressure vessel design software can make or break your company, let's dive deeper into the top four benefits of using pressure vessel design software.
1. Easily Share Data
Comprehensive design software allows you to easily share custom-type data and your support files with designated users. This allows an admin, for example, to attach important information to a customers' profile. This detail can be used to store information like the customer's preferred radiography settings and internal spec requirements for things like nozzle reinforcement. Shared data helps your team to avoid tediously looking up information over and over again. .
2. Control Privilege Levels
When it comes to pressure vessel design, there are a lot of people involved in the process, so having a single solution for accessing information is invaluable. What if, however, you don't want a contributor to have full access? With the right design software, that issue can be mitigated. With various levels of privilege, software can give designated users certain privileges.
3. Access Learning Tools
It's one thing to purchase a software solution—it's another to learn how to use it. When you employ the right software solution, you'll gain access to a library of learning tools and a knowledge database to ensure your productivity never suffers and that you're getting the most out of your investment.
4. Ensure ASME Pressure Vessel Code
Compliance with Built-In Codes and Standards

When you employ a high-performing pressure vessel design software, when standards—like ASME Section VIII—are updated, your software will ensure you have access to the right updates at the right time.
How to Get Started with Pressure Vessel Design Software
When you're ready to integrate into a high-performing pressure vessel design software, our team at CEI is here to help you. Our DesignCalcs software boasts the qualities discussed in this blog and more!
DesignCalcs contains a rich array of capabilities (data sharing, controlled privilege levels, calculation validation reports) along with an embedded library of industry data and proven methodologies that make ASME Section VIII pressure vessel design compliance easier than ever before!
Additionally, our software engineers are intricately involved with the ASME pressure vessel codes and standards that are important to you, ensuring your company the utmost success when you use our software. Members of our team have authored ASME codes and standards and have been trained by European code authors. Our team also attends API, AWS, and ASME welding meetings and we are involved in the local AWS welding chapter.
We have a direct understanding of industry-critical codes and that's reflected in DesignCalcs, our pressure vessel design software. See the expertise for yourself when you watch a free, on-demand demo of our products.