Our world has experienced unprecedented changes in the way we live and work. Welding fabrication professionals are being forced to get creative as they struggle to accomplish more work with fewer resources available to their company. The truth is, it's crucial you remain knowledgeable on industry best-practices and trends in order to experience success in a post-COVID-19 world.
In this blog, we'll highlight three critical industry trends and give you practical steps your company can take to ensure your entire team takes advantage of this time-sensitive insight.
Industry Trends in Welding Fabrication
Retirement of welders, CWIs, and QA/C managers with decades of experience and success are creating knowledge gaps in the industry. The risk when people in these positions retire is that they take the years of information they have out the door with them.
In order for your company to retain valuable information, you must employ a software solution that automatically updates data across all platforms, meanwhile provides you with needed code-assistance. Taking advantage of software capabilities, like these, reduces the risk of your company losing information when an employee retires.
Welding Fabrication: From Design to Shop Floor
More and more companies are digitizing their documentation and you don't want to be using an old manual solution that prevents you from participating in this trend.
By digitizing your documentation, you reduce risks in multiple ways, including the following: You drive digital access to the shop floor and field fabrication.
You incorporate industry best-practice workflows for repeatability. You confidently rely on real-time process documentation and can use verification and traceability to find root cause failure analysis.
The reality is, competition is requiring lean fabrication and design. You can't afford too many employees who are using too many resources to complete a project. This is a waste of time, money and resources.
Digitization empowers your entire team to experience optimized scheduling of employees, processes, and the best use of materials and equipment, so you can ensure you have the right people at the right time doing the right job.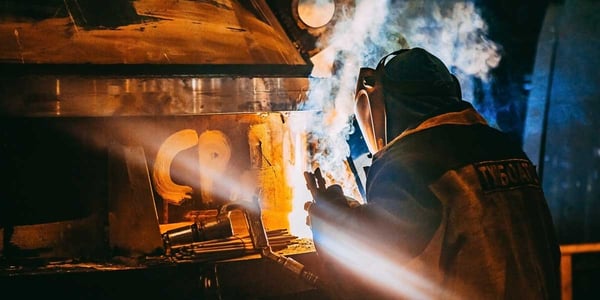 Practical Steps Your Company Should Take To Ensure Continued Success
As the world evolves, one thing remains the same: you need the right people in the right place at the right time with the right resources. The only way to accomplish this successfully is to employ high-performing software for pressure vessel design and welding fabrication.
The right software solution ensures your team can respond quickly and efficiently to industry changes and can easily take advantage of industry trends. The ideal software solution should be able to:
Reduce the impact of knowledge gaps that are created as organizations change and adapt to new challenges.
Reduce risks by extending the digitization of all processes. This includes traceability and verification to the shop floor or on the field.
The ability to efficiently allocate people, materials, and equipment to improve cost-efficiency in a time when every dollar counts.
If you're ready to ensure your information is protected, digitize your documentation for real-time access, and use your employees and resources efficiently, look into CEI's fully integrated suite of engineering software. With CEI's DesignCalcs, Fingflow, FormPro, and ProWrite solutions, your team will gain the advantage it needs to power through recent world events with success!
Schedule a call to discuss how CEI can help your company with these trends and upcoming changes in the industry.
CEI Cares About Your Future
The work you do is important!
At CEI, we're passionate about equipping designers, welders, and fabricators with the resources they need to do their job most effectively. Because of recent world changes, our team is actively creating an even better software solution that's capable of helping you tackle your biggest challenges! Read more here!