As an engineer, you understand the importance of ensuring your welding code documentation is accurate and can pass inspection. With so many different codes available to use, we try to give you as much help as we can when creating your documents.
CEI's ProWrite software can help.
Our standard ASME Section IX and AWS D1.1 software versions include full code-assistance to speed up your document creation that helps you not make mistakes. Our new Code-Forms for additional AWS, API, BS/EN/ISO, MILSPEC, and NAVSEA codes have been updated to include essential variable checking so you don't leave an essential variable field blank and can serve as a way to quality check your documentation.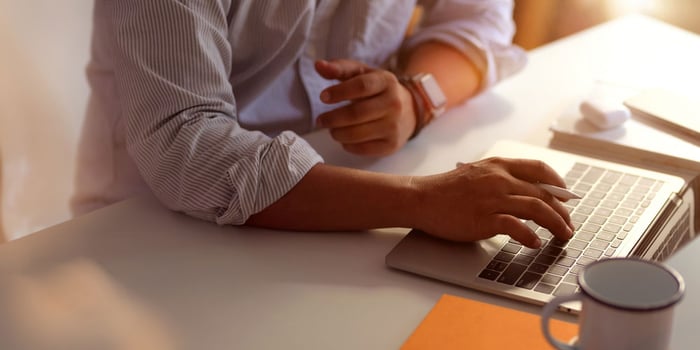 ProWrite Documentation
ProWrite software can identify fields within PQR, WPS, and WPQ documents that are essential variables. The software will then notify you when you try to save it if those variables aren't addressed. As a Welding Inspector or Quality Assurance Engineer filling out these documents, you want to make sure you're addressing each essential variable required by each code for each procedure and that your welders are qualified to work on specific projects.
If you normally do a lot of AWS D1.1 work and get in a specific job that requires you to create procedures and qualify welders to AWS D1.2, instead of creating a paper document outside of your regular database or trying to adapt a "generic" document in ProWrite D1.1, you can now use the Additional Code-Forms that include the specific essential variable checking for the new code. You can also link your welders to these forms so that all your procedures are available in your ProWrite databases.
Checking for Human Error and Mistakes
No matter how careful and conscientious you are, human error is inevitable at some point. With welding codes, those mistakes can have drastic consequences.
ProWrite software can help reduce the opportunity for error, allowing you to rely on the quality of your documentation, which ensures safe and reliable welding projects but is not a replacement for understanding the codes you are using.
Reducing Errors in the Documentation Process
Welding with Aluminum, AWS D1.2, requires a separate form from Pipe Welding to API 1104 code, and each will have its own essential variables to fill in. In order to guarantee the quality of your work, these documents must be filled out correctly.
With ProWrite, if you are working on a document and try to save it before completing an essential variable, the program will warn you. ProWrite will only deem a document complete when all essential variables are entered, but the software will allow you to save an incomplete document after the notification of the missing essential variables if for some reason you had to stop and come back.
This built-in failsafe will allow you to feel confident that you have addressed each essential variable in your documentation, as well as prepared to pass the document over to an inspector.
CEI has invested time and resources in staying up to date on the latest code changes, which are reflected in the ProWrite software. To learn more about how the program can help you, request pricing or a ProWrite demo.