Even after 55 years in business, Buckeye Fabricating has continued to innovate. I recently got the opportunity to view the inner workings of this cost-effective pressure vessel manufacturing facility. My main interest was how using DesignCalcs Pressure Vessel Design Software, enhanced their design and manufacture of high-quality pressure vessels.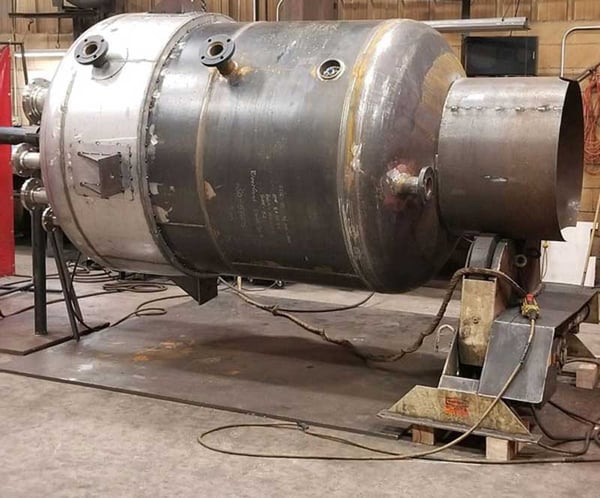 3 major benefits of using Pressure Vessel Software for manufacturing
1 - Integration of 3D Design Capability
Buckeye Fabricating realized significant savings by integrating their 3D modeling capabilities with DesignCalcs pressure vessel design software. Engineers appreciate the time savings associated with having ASME code compliance verified real time on their solid modeling software.
2 - Rapid Modeling of Material Properties
Even engineers with extensive knowledge and understanding of pressure vessel design codes appreciate the ability to easily optimize the design based upon the material preferences specified by the customer. Utilizing material properties embedded in DesignCalcs, designers can quickly work through the various material thickness and properties.
The result is a pressure vessel designed to meet ASME code while simultaneously optimizing for efficient pressure vessel manufacturing and reduced costs.
3 - Design for Lowest Cost of Ownership
The overall operational lifetime cost of a pressure vessel is reduced when the impact of material properties, nozzle placement and design, manufacturing processes and the additional loads imposed on the nozzles by the attached piping are considered early in the design stage.
As Buckeye Fabricating has demonstrated, the most cost-effective approach to repairing a failed pressure vessel is to design and manufacture it properly in the beginning.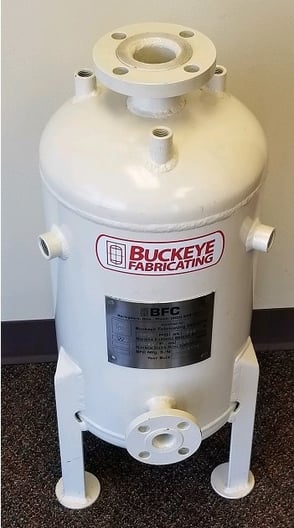 Upon my return to the office, all I could talk about was the visit with our customer and how they treated me as if I was one of their own. Not only do they have great products that they manufacture, but they also have helpful blog posts on their website. Here is one I recommend with some excellent Tips for Pressure Vessel Design.
Here at CEI, we are so proud to call Buckeye Fabricating a long-term customer and user of DesignCalcs. We recommend you contact them for more information on their products.
I look forward to sharing my next customer visit with you very soon.