If you want to design vessels for the European market then you have to comply with the European Pressure Equipment Directive (PED). The only design code that is assumed to conform to the PED is EN 13445.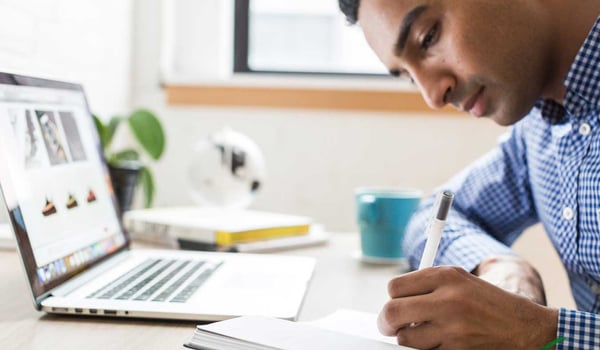 Why Should You Consider EN 13445?
According to the CEN-CENELEC Internal Regulations, the national standards organizations of several countries are expected to implement EN 13445 over their own National Standards.
These countries include Austria, Belgium, Bulgaria, Croatia, Cyprus, Czech Republic, Denmark, Estonia, Finland, Former Yugoslav Republic of Macedonia, France, Germany, Greece, Hungary, Iceland, Ireland, Italy, Latvia, Lithuania, Luxembourg, Malta, Netherlands, Norway, Poland, Portugal, Romania, Serbia, Slovakia, Slovenia, Spain, Sweden, Switzerland, Turkey and the United Kingdom.
EN 13445 comprises the following Parts:
| | | |
| --- | --- | --- |
| Part | Title | Notes |
| 1 | General | |
| 2 | Materials | |
| 3 | Design | |
| 4 | Fabrication | |
| 5 | Inspection and testing | |
| 6 | Requirements for the design and fabrication of pressure vessels and pressure parts constructed from spheroidal graphite cast iron | |
| 7 | Guidance on the use of conformity assessment procedures | CR 13445-7 |
| 8 | Additional requirements for pressure vessels of aluminium and aluminium alloys | |
| 9 | Conformance of EN 13445 series to ISO 16528 | CEN/TR 13445-9 |
| 10 | Additional requirements for pressure vessels of nickel and nickel alloys | |
| 11 | Additional requirements for pressure vessels of titanium and titanium alloys | Expected Publication: 2020 |
| 12 | Additional requirements for pressure vessels of copper and copper alloys | Expected Publication: 2020 |
While these Parts may be obtained separately, it's important to note they're interdependent. Therefore, it's vital to recognize that the manufacture of unfired pressure vessels requires the application of all the relevant Parts in order for the requirements of the Standard to be satisfactorily fulfilled.
As a pressure vessel and heat exchanger designer, you'll want to be familiar with EN 13445 and how it may provide advantages to your design.
To help designers take full advantage during the design phase, CEI acquired Finglow, a fully integrated engineering software that is written by engineers for engineers. The software supports multiple codes, including EN 13445.
EN 13445 can be utilized to enhance a pressure vessel or heat exchanger designed to ASME Div 1 code; this is addressed in the ASME BPVC 2019 code changes that were just released as additional guidance for pressure vessel and heat exchanger designers.
At a high level this ASME code change identified in U-2(g) indicates that when Sec. VIII, Div 1 doesn't tell you what to do, the guidance is to look at Div 2. If Div 2 doesn't tell you, then look at other recognized and generally accepted standards like EN 13445 or PD 5500.
For more information, see details of the U-2(G) ASME BPVC code for 2020.
Finglow software development is led by Lead Engineer, Lynn Billings. Ms. Billings joined Finglow in 1988 after working in Nuclear Engineering at Babcock International in London, where she designed pressure vessels, power stations and submarines to ASME III. At Finglow, she has written software to ASME VIII Division 1 and converted the original Finglow PD 5500 software from Basic C & C++.
See how CEI's Finglow software can help you build code compliant heat exchanger and pressure vessel designs.