It's not only the largest manufacturing show in North America it's also the biggest face-to-face networking platform you can ever hope for. This year's Fabtech show was in Atlanta, GA at the Georgia World Congress Center. The atmosphere is loud and intoxicating, not just because of the sounds of machinery, but the attendees themselves. They are loving every minute of the sights, sounds and networking opportunities at hand. My co-workers, Larry, Antonio, Mallory, Mike, and I enjoyed speaking with long-time customers as well as new prospects that know the industry inside and out.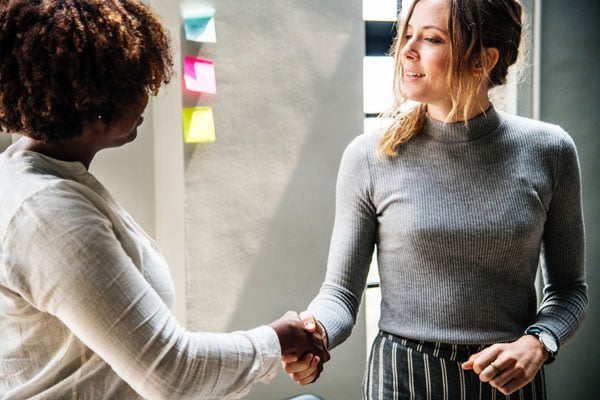 Compared to the 2017 Fabtech show in Chicago, it was just as good when it comes to what the exhibitors presented. However, I must admit I was able to see more in Chicago since it seemed to be easier to navigate. Georgia World Congress Center to me was more spread out, and it was time-consuming getting to other levels. In fact, trying to locate one of my co-workers turned into a 30-minute-long quest!
As for the food in Atlanta, it is superb! For the first time, I had Jamaican food at Negril Village Atlanta, the shrimp and grits are to die for. The last night we were in town, we went to 5Church. I think it is the best food I have ever had in my entire life. I really don't get out that much so until I have something else to compare it to, it's at the top of my list. I had octopus, steak, tuna, asparagus as big as pool sticks, and crème brulee. We all ordered and shared our food so each of us could taste a little of everything the bounty had to offer. Antonio tried octopus for the first time, and I think he liked it!
The CEI welding software that sparked the most interest this year was our new welding expiration notifications service and the variety of codes we will be releasing over the next 12 months. Most of the attendees asked about Aerospace (AWS D17.2), NAVSEA and various AWS Structural codes. CEI was happy to inform them that we would not only be adding those codes but also Bridge (AWS D1.5), MILSPEC, Railroad (AWS D15.1) and more! It will be an exciting year as we move forward in helping our customers excel in the welding and engineering trade.
Submit Your Email Below For Upcoming Code Releases
Now to the best part of the 2018 Fabtech show trip, meeting our customers and hopefully soon-to-be customers. I enjoyed every conversation and listened as much as I could, of course, unless I was asked a question. It's wonderful to meet people who enjoy their trade as much as people in the fabricating and welding industry do. When they speak, it shows that they not only love what they do but how much they want to encourage others to discover what it takes to make the world tick. Without them, our world would be not only hard to travel but be really kind of boring, to say the least. From bridges to planes and everything in between I'm proud to be a part of this crowd!
Thanks to everyone at the 2018 Fabtech show for making it a great experience!