It may seem unfair but getting busy and simply overlooking the requirements of AWS D1.1 can cause a welder to lose their welding certification and cost your company money.
We all know the time and cost required to get certified, and now there are software solutions to help you quickly track and produce the documentation required to keep the most demanding Authorized Inspector on your side.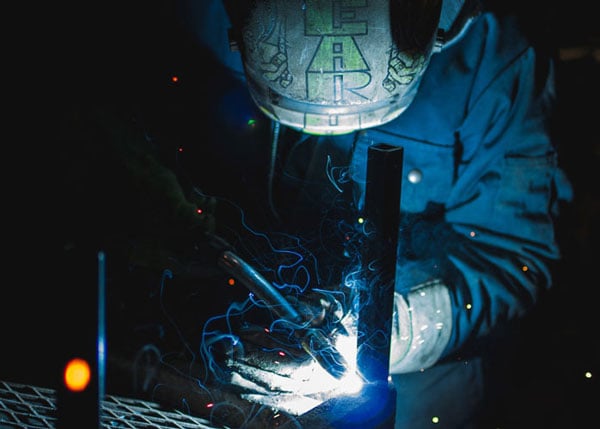 A

WELDING CERTIFICATION IS

EFFECTIVE INDEFINITELY
According to American Welding Society AWS D1.1, Clause 4.2.3.1, a welder's qualification is effective indefinitely, AS-LONG-AS, that welder does not go more than six months without using that process. Similar statements appear in ASME Section IX and most other welding codes.

AWS D1.1 REQUIRES CONTINUITY
The term "Continuity" is applied for each welder, to a given welding process, from the date of the original qualification testing through to the present date, without any gaps in performing the specific welding process of greater than six months.
Each company is required to provide documentation showing that the welder worked with each of these qualified processes (GMAW, GTAW, FCAW, SAW) at least once every six months. This document is typically called a continuity report or continuity log.
SOFTWARE AUTOMATION HELPS YOU ELIMINATE EXPIRY DATE OVERSIGHT
The cost of qualification is expensive. There are many ways that a 6-month lapse in performing a process can occur. It is frustrating for business owners to learn, first hand, that the most common way that welders lose their welding certification is simply an oversight.
What is needed is a simple way to track and document that your welders are compliant with AWS D1.1 continuity requirements. It is certain that an Authorized Inspector audit will request this proof.
Watch this 60-second video to see how ProWrite welding software, by CEI, helps you quickly and cost-effectively document welder continuity. You will see how simple it is, to address an Inspectors audit requests and eliminate the cost and frustration of letting this easily corrected issue slip by you.
After 30 years of guiding companies through the struggle of AWS code compliance issues, ProWrite has developed many capabilities beyond Welder qualification expiry. If you would like to start a FREE trial or verify for yourself how cost effective ProWrite software is, click the button below.
Wait! Don't miss this free tool!
Weld Toolbox - CAD is a FREE welding joint and weld symbols utility that utilizes design wizards to help you easily document the types of welds, including the weld symbols you need to give your documents a professional appearance.
This is a stand-alone utility for PC's only that you can use without CAD systems or other engineering software.