Using new software for your welding design and fabrication processes can be a little intimidating. Maybe it's simply that you don't consider yourself all that tech-savvy, or maybe your current workload doesn't afford you the time you need to learn the existing software you're using.
Whichever is the case, utilizing great software for vessel construction doesn't have to be an exhausting or drawn-out process when you have the right features at your disposal.

Pressure Vessel Wizard Saves Design Time
Creating a blueprint for your pressure vessel can be an arduous task if you're unfamiliar with the software you're using. At CEI, we get it. Welders are people of the blow torch and blueprints, not the keyboard.
That's why we designed Vessel Wizard as the ease-of-use solution in DesignCalcs and Finglow. Here's how it works:
Step 1: Select the "Vessel Wizard" feature.
Step 2: Fill out the form with your vessel info (dimensions, thickness, pressure, etc.).
Step 3: Submit the form and your vessel design will auto-generate.
Step 4: Customize as needed.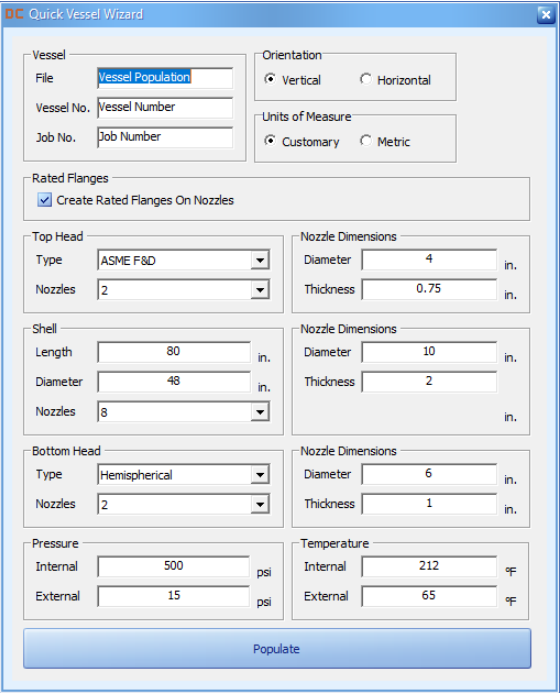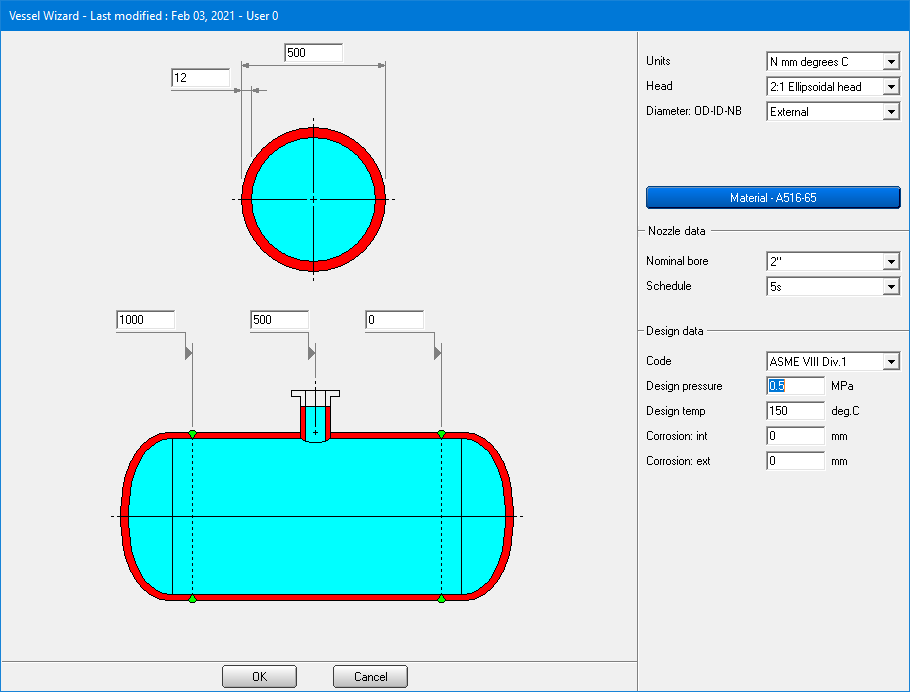 It's really simple as that! No intensive training or extensive computer skills are required.
Rapidly Design Pressure Vessels Compliant with ASME, PD5500, and EN13445 with Finglow
But what happens when you're not designing a vessel for use in the US? What if you need to see if your ASME Sec.VIII Div.1 compliant vessel is P.E.D. compliant or you simply want to check if the vessel can be used in the UK or the EU? What if you want to use Appendix 46?
If you're using our Finglow software solution, then it's not a problem at all. Simply select the code you're building to and CEI's pressure vessel software will let you know what changes (if any) you need to make to keep your pressure vessel design compliant. There's no need to go through a timely redesign process.
Upgrade Your Design Software with Ease by Using the DC Import Tool
If you're using DesignCalcs for your vessel design processes but need to design for a code other than ASME Sec.VIII Div.1, then you'll need to upgrade to Finglow in order to ensure your vessel fabrication is compliant.
If you're worried that upgrading your software means losing all the pressure vessel designs you have stored in DesignCalcs, don't be! At CEI, we created the DC Import tool to make the switch as painless as possible.
Step 1: From the Finglow menu, select the "DC Import" tool.
Step 2: Select the designs and files you wish to import from DesignCalcs.
Step 3: Finglow seamlessly ties in and organizes your existing DesignCalcs files.
Just like the Vessel Wizard, no technical expertise or learning curve is required.
Expert Support for All of Your Pressure Vessel Design Questions
The Vessel Wizard and DC Import tools are super easy to use. But, if for whatever reason you'd like any help getting started, CEI's team of software engineers is on standby for support.
Currently a DesignCalcs user and looking to expand the possibilities for your vessel designs? Schedule a call, and we'll show you how easy it is to upgrade to Finglow.